Khallina aims to help teachers of Arabic at the high school and college levels incorporate teaching materials built around aspects of Arab culture, in their curriculum. The project has evolved from an open source library, to Cultural Modules that include materials and pedagogical suggestions, organized by proficiency level.
Culture is being mentioned again and again as the fifth language skill, and cultural proficiency is now a requirement that is tied to language proficiency.
This is why at Khallina culture is both an aim in itself, and a framework to introduce linguistic input and develop language skills. The constant need to maintain Arabic learners' motivation in the learning process has pushed us to design Cultural Modules that aim to build their intercultural proficiency, confidence, and critical thinking skills, while keeping them engaged with Arabic.
To help teachers implement the Cultural Modules available in Khallina, and facilitate its use in classrooms, detailed lesson plans and extra worksheets are available under the Teacher Portal.
The modular nature of Khallina allows the teacher to skip, adapt and modify the materials and activities proposed,
as well as supplement those by designing new ones. Each module stands alone, and as long as the proficiency level is appropriate, teachers are free to pick and choose whatever topic suits their learners' interest.
It's incredibly time consuming to create appropriate cultural content for learners. That's why here at Khallina we have done the hard work for you: gathering suitable content; developing supplementary materials; organizing them into proficiency levels; and placing them on a website that is easy to use and easy to access.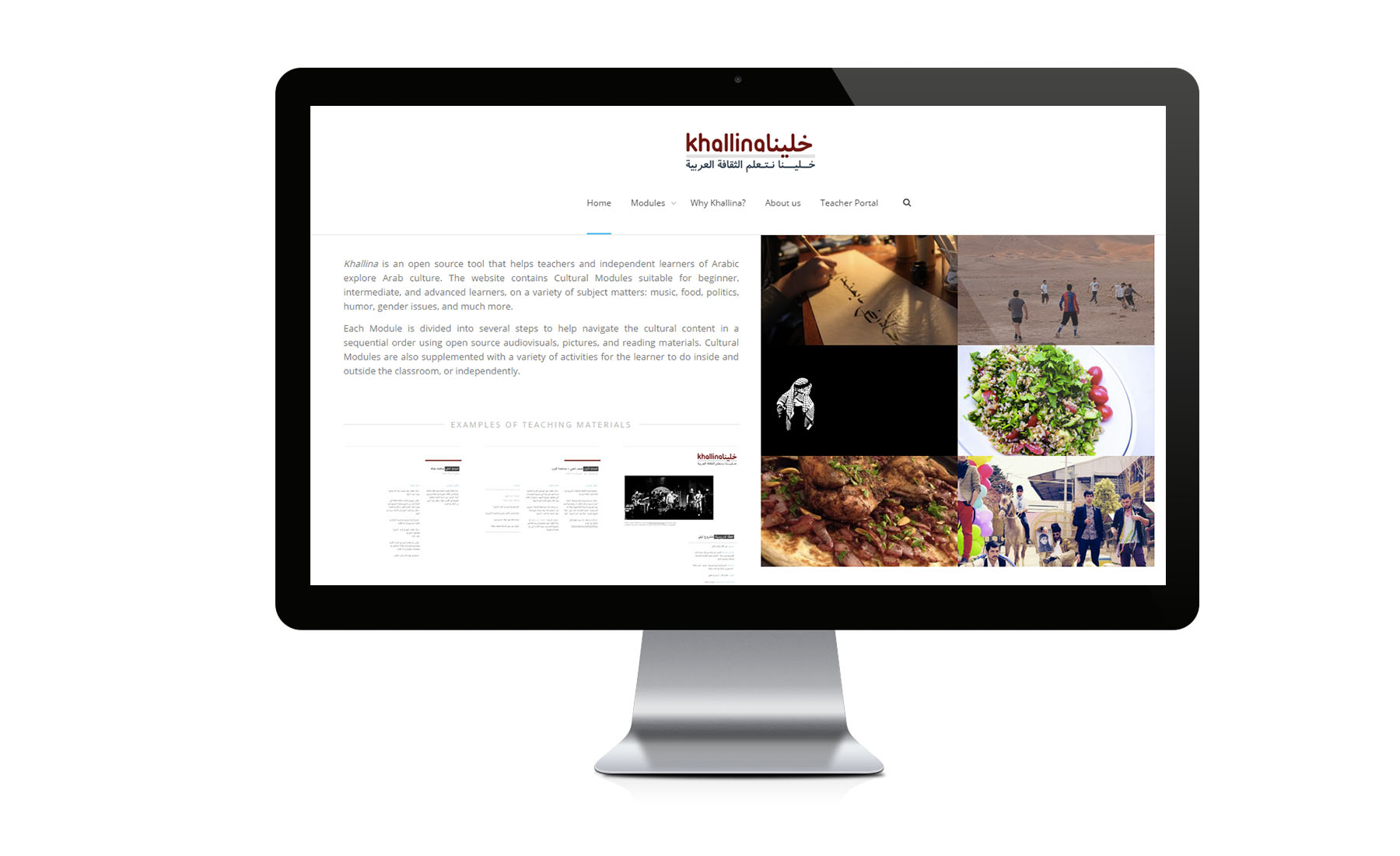 Language varieties in Khallina
Knowing the spoken variety of Arabic is crucial to understanding Arab culture. Ignoring that would be detrimental to learners' ability to fully engage with the richness and variety of Arab culture. For this reason, in Khallina we make sure to introduce audiovisual materials from as many Arab countries as possible, and each Cultural Module includes a dialectal note and activities related to the dialect in which the materials appear.